Kitchener Barracks is a landmark residential scheme in Chatham, Kent which has showcased the potential to use Category 1 volumetric MMC as part of a high quality placemaking and design quality led scheme. The masterplan is on the site of a former Royal Engineers barracks which has retained heritage buildings integrated into its heart as well as the complexity of extensive falls across the site requiring major civil engineering and external works.
The developer, Top Hat with Homes England support, is delivering a range of 2,3, 4 and 5 bed homes of varying typologies spanning houses and apartments as part of a circa 300 home scheme, including private and affordable tenures set within an extensive new public realm.
Top Hat is an MMC manufacturer and is using the project as a self-development opportunity to showcase how its range of architect-designed housing typologies can overcome challenges around planning context, aesthetic and complex site integration. The impressions from this scheme has led to Top Hat undertaking another housing scheme directly for Medway Council a short distance away in Chatham.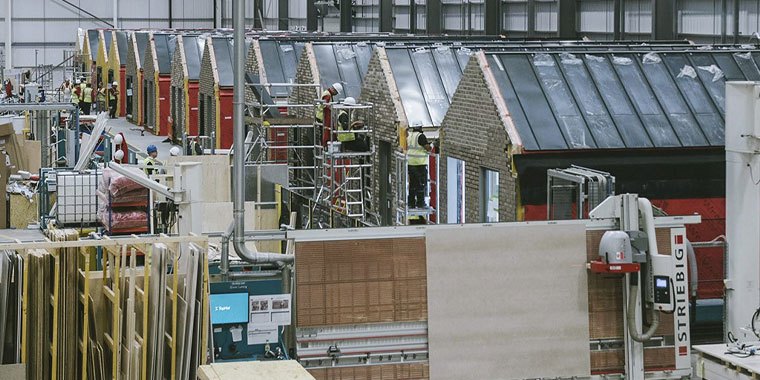 Cast have supported Top Hat on the early phases of this scheme (and on the other scheme for Medway Development Company), as they developed their own in house capability, delivering the first 100 units of product which is now already occupied and forming part of a vibrant community as the balance of the build completes including new apartment blocks.
80
%
pmv achieved on house types
Critical challenges linked to interfaces between site works and factory product sat at the heart of what Cast supported Top Hat with as part of a Construction Integration support role. With a site-based construction project management team working alongside both groundworks and modular installation teams, Cast managed and templated the process of third party approvals, final install and commissioning and the links to the on-site sales and marketing team. The pre-planning of logistics, deliveries, residual completion works and phasing plans for occupations all required careful consideration. Providing a feedback loop between site and factory was also crucial in terms of capturing lessons learned, quality control and assurance, process improvements and further efficiency gains.

Top Hat have proven that volumetric housing can create high quality architecture with designers able to engage with their system collaboratively. The move towards a technology platform business underpins the desire to maximise the potential of MMC by making it about more than 'building in a shed'.
Innovation and R&D continues to be a feature at Kitchener Barracks as the product evolves from phase to phase including a move to large format printed façade panels replicating different external finishes and enabling less on-site module to module interface complexity.
67
%
less energy use than traditional homes
40
%
less carbon than traditional homes
75
year minimum design life assessment for modular homes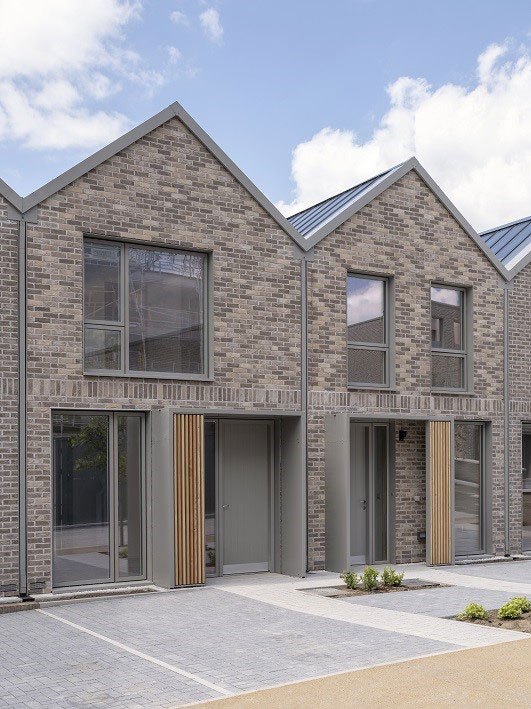 The high performance fabric being delivered combined with smart technology integrated early into the design and manufacture process is also creating zero carbon ready energy efficient homes of at least EPC 'B' rating and with the ability deliver 'A' rating when upgraded all of which drive with reduced utility bills for occupants and are helping the homebuilding industry advance compliance with the Future Homes Standard and likely future regulatory changes in Carbon performance.