Riverstone Living aspires to create best-in-class quality living in the Capital: modern apartments available to purchase in London's finest neighbourhoods, with premium hospitality services and the knowledge that help is always at hand – whilst offering compelling value to residents.
The site is located 60 metres from the King's Road Fulham and close to the River Thames.  Riverstone will deliver Block E2 at King's Road Park, Fulham for the development and operation of specialist Later Living accommodation. Block E2 consists of two wings (East and West) and the target number of units is 142 spread across 14 levels. The apartments are designed to a high-quality level of architecture and finish and the residents will also have the benefit of 19,500 ft2 of amenity facilities, which consist of luxurious facilities such as a swimming pool, steam and sauna rooms, gym, studios, restaurant, cinema, bar etc
19,500
ft2
of high end amenities
The apartments utilise category 5 elements of modern methods of construction (MMC) such as bathroom assemblies and prefabricated utility cupboards. This will reduce overall impact to the local community as well as optimising speed of construction delivery, reduction in waste generation and increased predictability of outcome (programme and cost).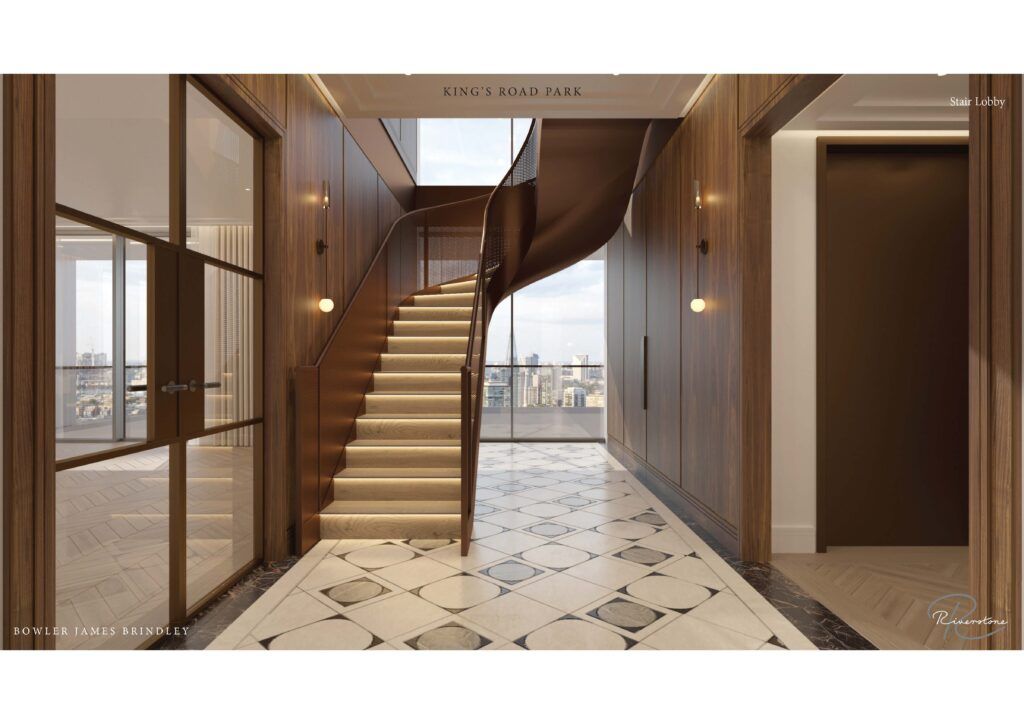 Cast are acting as Purchaser's Representative and Cost Managers for Riverstone Living. Cast led on the negotiations with Berkeley St William for this Forward Purchase Development. The project changes the St William scheme considerably with Riverstone producing several contemplated Interior Design Packages for Apartments, Penthouses, Amenity and Common Parts.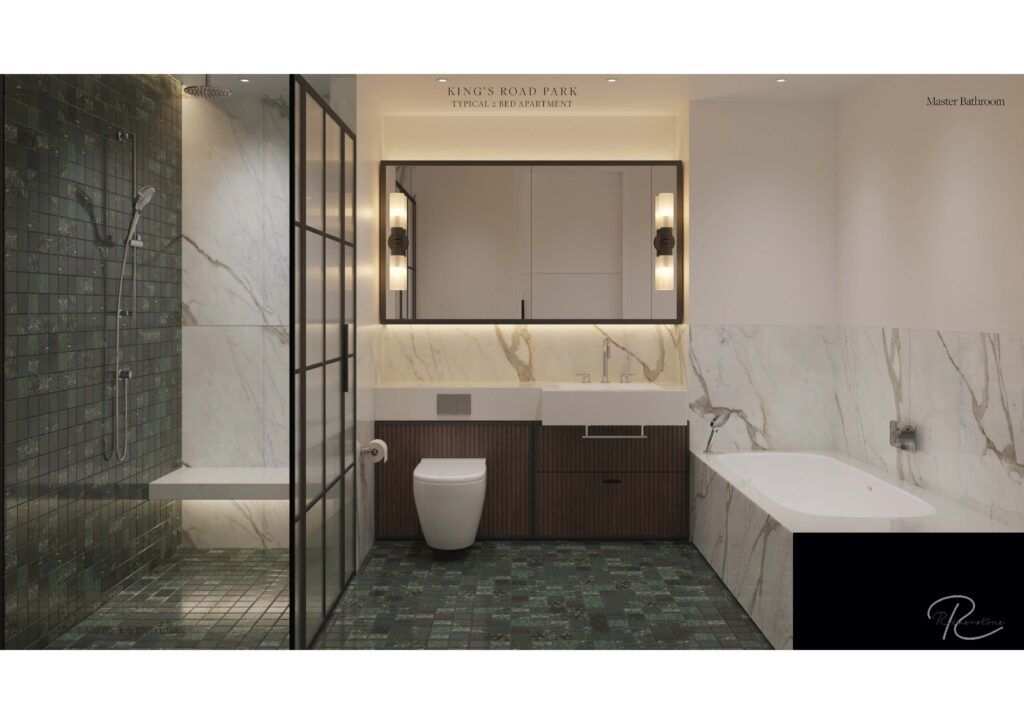 Cast continue to work with Riverstone this now being the fourth major project Cast have provided  Project Management and Cost Management for. In total Cast are delivering circa. 600 units across London for Riverstone Living.