Cast recently led a session at the Movers & Shakers 2022 Build To Rent Forum. Chaired by our director, Michelle Hannah, a panel, which also included our Associate Director, Nick Hunter, used Plot N06, East Village, (now known as Portlands Place) to demonstrate how innovative design and construction delivery can create better outcomes for the client. Nick personally project managed this landmark development for our client, Qatari Diar Delancey and it is now managed by Get Living.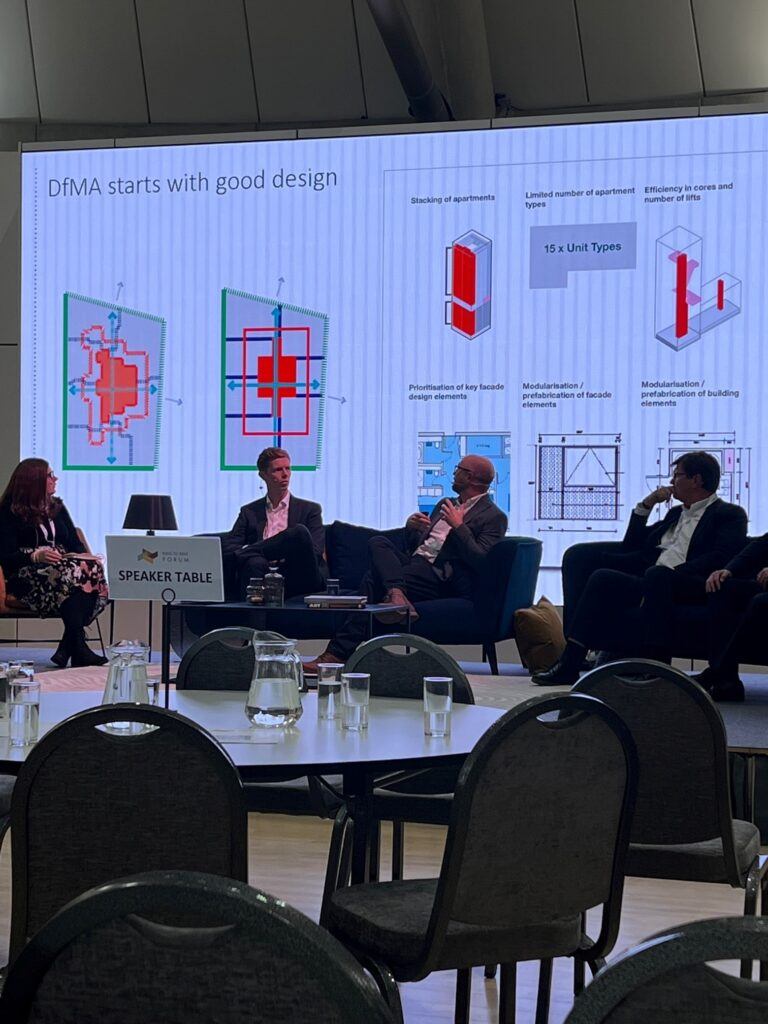 Alongside the Contractor, Mace and the Architect, Hawkins Brown, Nick set out in his presentation, the potential for driving a better solution through early consideration of good design principles in the client brief combined with the right commercial and procurement strategy. At the heart of this success was the joint endeavour by the project team to optimise use of pre-manufacturing through a multi-category MMC approach, including precast frame, unitised facades, pre-manufactured bathrooms, utility cupboards, plant rooms, risers, modular wiring and smart partitioning.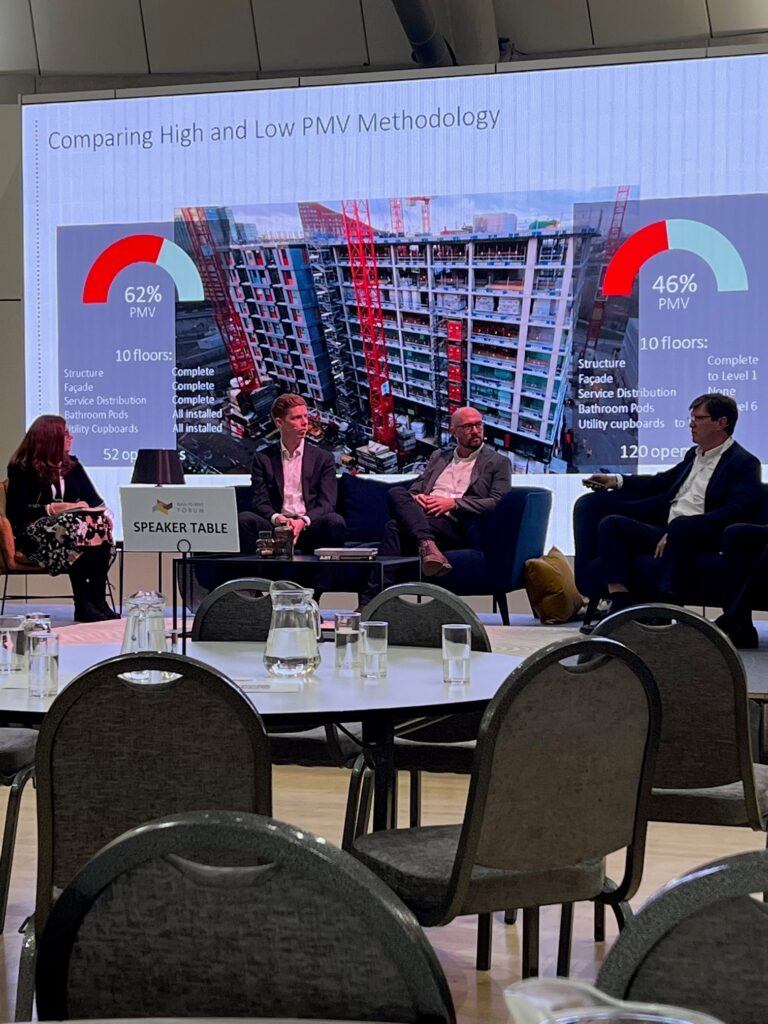 The project has given some unprecedented insights into the links between optimising Pre-Manufactured Value (PMV) and better outcomes across a balanced scorecard of criteria, including site productivity, waste, speed, health & safety and carbon. This was all demonstrated between Cast and Mace in a data rich presentation of metrics.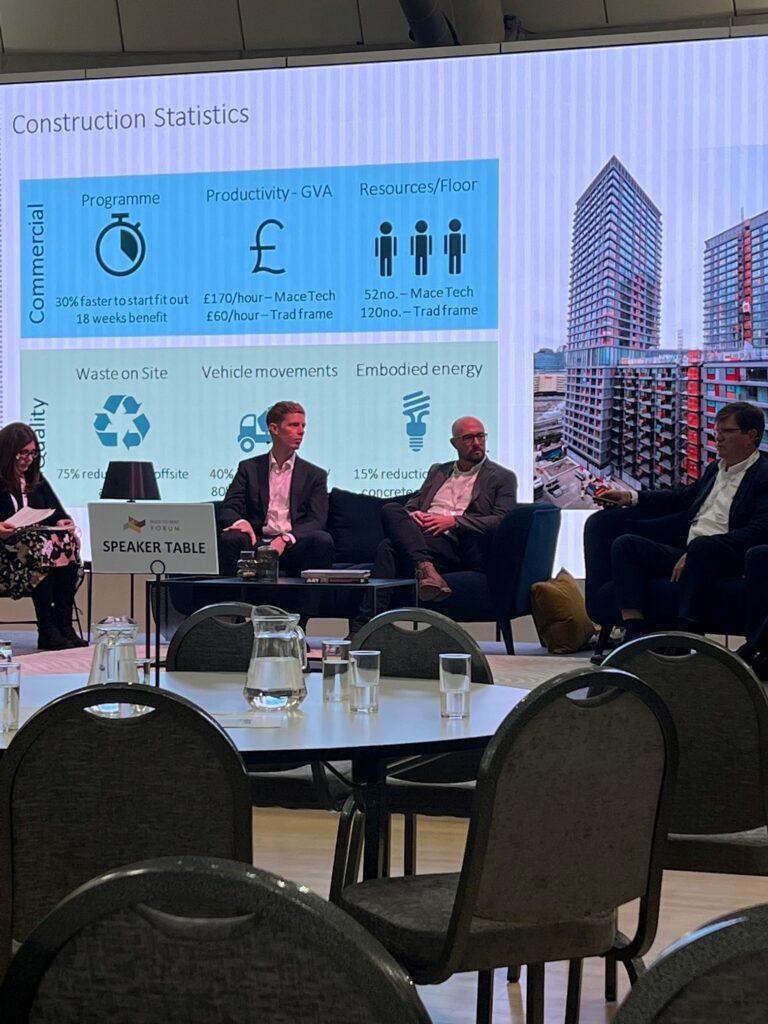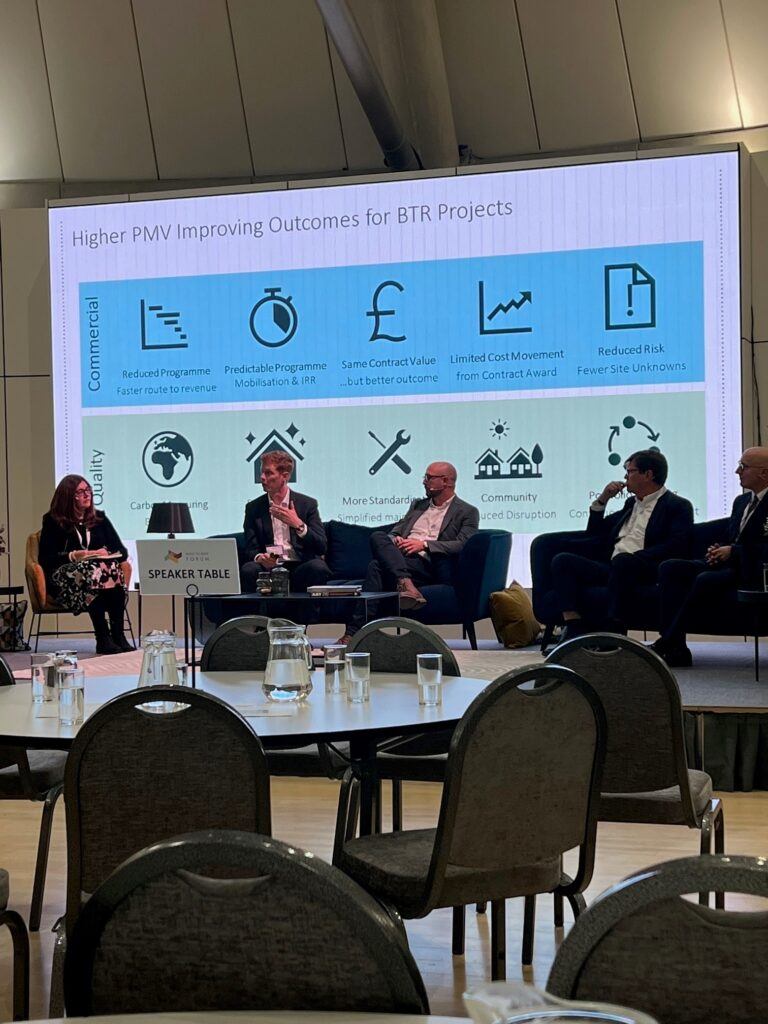 The key lesson is that innovation of this kind created no technical blockers in terms of warrantability, fundability and institutional acceptability – everyone saw it as traditional construction taken away from the final workface to be done better and NHBC who were also on the panel confirmed their positivity about embracing MMC and driving a quality led agenda for change